Second time lucky for Tollcross Conservatory
July 8 2020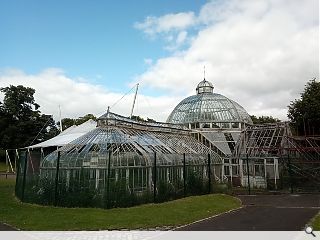 David Narro Associates and ZM Architecture have undertaken a full structural appraisal of Tollcross Winter Gardens, as part of moves to repair and repurpose the B-listed conservatory as a community space.
In tandem with plans to demolish the adjoining Millenium Building the conservation work will see the Victorian structure once again form the heart of the park. Currently fenced off to protect the public the glasshouse is in poor condition, having suffered extensive loss of glazing, structural failure, partial collapse and timber decay. These will all be made good while existing planting beds and ponds are stripped out to leave a single flat floor space suitable for hosting events.
A hybrid construction of iron and timber has been the Achilles heel of the attraction, with the structural engineer warning these must be addressed if any restoration is to fare better this time around.
David Narro Associates wrote: "The inherent design detailing defect of timber acting as a gutter would be destined to fail very soon after repair and this should be remedied as part of any restoration work."
Another area of concern lies in a sagging cupola and roof structure, with the engineers warning: "The main reason for the failure is poor detailing of the roof light timberwork which concentrates runoff in specific areas and allows water to pond."
Tollcross Conservatory briefly reopened to the public in 2000 but sustained heavy damage during winter storms that same year, forcing it to remain closed ever since.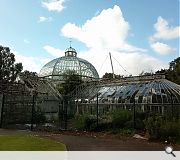 Design defects have conspired to keep the conservatory off limits to the public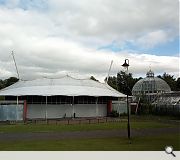 The adjoining Millenium Building is to be demolished for a new nursery block as part of the work
Back to July 2020