Charity tests the water for River Clyde shipbuilding 'Guggenheim'
March 29 2021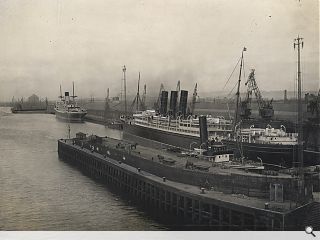 A campaign to create a shipbuilding museum dedicated to celebrating the industrial legacy of the River Clyde has been launched.
The Shipyard Trust has been working on the idea for a dedicated shipbuilding hub since 2017 and is now at a point where it wishes to stimulate broader engagement via a public consultation.
Inspired by Bilbao's Guggenheim, Titanic Belfast and the V&A in Dundee the trust first aim to find a suitable riverfront site to host an architectural landmark, from which the full story of shipbuilding will be told.
Gil Paterson, chair of the Ship Yard Trust, said: "The Clyde's past is a fantastic, untapped asset and coupled with what Clydeside is engaged in now and into the future, the trust wants to bring together and showcase this to the world, we can then celebrate our past and help pioneer our future".
Following the engagement exercise, the trust will liaise with outside parties and agencies to help realise their vision which follows plans for a steamship-inspired mixed-use development at Yorkhill Quay.
Back to March 2021