Balfour Beatty to break ground on Edinburgh Biomes this autumn
March 23 2021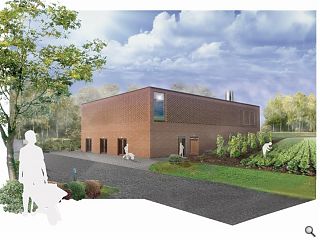 Balfour Beatty has been appointed to build a Plant Health Centre, energy centre and associated infrastructure this autumn in the first phase of the Edinburgh Biomes initiative.
The seven-year plan will radically transform the Royal Botanic Garden Edinburgh (RBGE), restoring A-listed glasshouses and adding new research accommodation and a new public glasshouse hosting a reception and visitor experience.
RBGE staff have already begun the painstaking process of decanting plant material in advance of the work, which will aid the organisation in its efforts to tackle a biodiversity crisis and the climate emergency.
Regius Keeper Simon Milne MBE, who has led the five-year drive to reach this point explained: "The living plant collection, at the core of the work of the Garden, is of global importance in addressing the biodiversity crisis. Here, we hold in care species endangered and even extinct in their natural habitats – many of which are yet to be fully scientifically described and formally named. Intrinsic to this is the growing imperative for greater public engagement, bringing people of all ages and outlooks along on the unavoidable and inspirational journey to protect the planet for future generations."
The project is being directed by Smith Scott Mullan Associates with Ironside Farrar Landscape architects and Nicoll Russell Studios and has been funded to the tune of £58m by the Scottish Government, largely via the Low Carbon Fund.
Back to March 2021