Edinburgh Biomes bid seeded by £50m of public funding
September 5 2020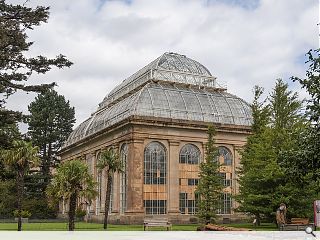 The Royal Botanic Garden Edinburgh has secured £50m of Scottish government funding to progress its Biomes project, a reimagining of the historic glasshouses to serve on the front line of the climate crisis and biodiversity collapse.
The cash will help fund enhanced research facilities including a plant health suite and the introduction of a modern heating system, furthering efforts to protect and preserve threatened species and habitats.
Work spearheaded by Smith Scott Mullan Associates with Ironside Farrar Landscape architects and Nicoll Russell Studios will see the dilapidated A-listed public glasshouses restored, with a new addition joining their ranks as a temporary home for relocated specimens during the works - later to be repurposed as a new arrivals court.
Simon Milne MBE, Regius Keeper of the Royal Botanic Garden Edinburgh, commented: "Amidst the many personal, social, and economic tragedies and challenges of the last few months, there is heightened awareness of interdependencies: the interdependence of human and environmental health and the interdependence of social justice and sustainable development. Collectively there is a compelling impetus for positive change for the benefit of humanity and the planet.
"This will be a global resource within an international framework to address biodiversity loss and associated issues of climate change. The work undertaken here reflects collaboration across international governments and organisations and can address the need for transformative change in how people co-exist with nature. With more than 20 per cent of the world's plant species at risk from extinction, our work is more important than ever. All known life depends on plants, and plants can provide the solutions to so many of the world's challenges."
Initial works are expected to take place in April next year with the construction phase lasting six years.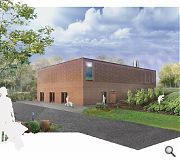 A Plant Health Suite will safeguard the gardens collection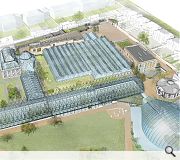 The refurbished public Heritage Glasshouses are joined by a new structure which, after acting as decanting space for plant material during renovations, will become the new entrance of the visitor experience. New research houses sit behind
Back to September 2020