Network Rail to adjudicate on the feasibility of an Irish Sea tunnel
February 15 2021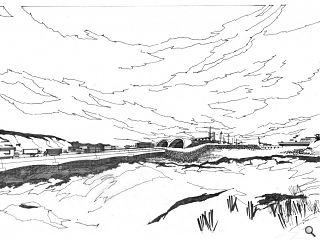 Transport body High-Speed Rail Group (HSRG) has formalised its submission for a connectivity review of UK transport with the suggestion of a twin-bore 25-mile long tunnel beneath the Irish Sea to connect Scotland and Northern Ireland.
Championed by architect Alan Dunlop the cross-sea link was initially envisaged as a bridge but the practicalities of spanning a 1,000ft deep submerged chasm at Beaufort's Dyke and the need to buttress any above water structures against extreme weather has seen engineers turn toward underwater solutions.
Current thinking favours a route detouring north around the hidden trench between Stranraer and Larne, reducing the lowest point of deep water to a less daunting 650ft, although the price tag is still expected to be upwards of £10bn.
An upgraded line to service the tunnel would reduce journey times between Glasgow and Edinburgh to London to three hours or less with Belfast-bound trains diverting west at Carlisle.
HSRG board member Jim Steer said: "The most secure way is to tunnel it. It sounds crazy now, but before the Channel tunnel was built there was a similar debate.
"Our suggestion is that this should be looked at very seriously. It represents the considered view of the High-Speed Rail Group, which comprises over 20 of the biggest companies involved in high-speed rail in the UK and the Railway Industry Association."
Network Rail chairman Peter Wendy has been instructed to carry out a feasibility study on the proposals which will be subject to an interim report within the coming weeks.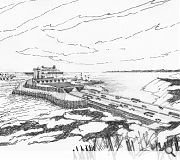 A bridge link would have to close in high winds, prompting pursuit of a tunnel alternative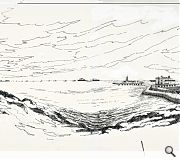 Alan Dunlop envisages a dual rail/road tunnel starting at Stranraer
Back to February 2021