Wallyford expansion to coalesce around purpose-built learning campus
February 15 2021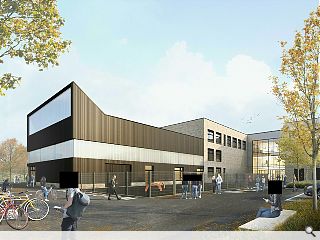 Jmarchitects have returned to Wallyford, East Lothian, with plans for a learning campus to support both pupils and the local community.
Following on from the new Wallyford Primary School, the campus will serve a fast-growing population in the former mining village with a combined secondary, early years facility and a school for pupils with complex needs.
These will be joined by an adult daycare centre and community spaces such as a library, cafe and climbing wall via a separate entrance - ultimately replacing the current Wallyford Community Centre.
Together the two elements will form a three-storey 'superblock' at the heart of a planned neighbourhood centre, forming a new nucleus for the fast-growing village.
In an accompanying design statement, the architects wrote: "The building itself creates a new urban edge to the east boundary of the site with a civic quality and scale that responds directly to the main pedestrian and vehicular spine route.
"To the south, the building presents a softer, more open, less dominant edge expressed through the building form and landscaping which responds to the pedestrian-focused, rural village, community-centric aspects of the future local centre and new Wallyford Primary School beyond."
Composed of three separate wings of accommodation the campus will come together at a central shared community space.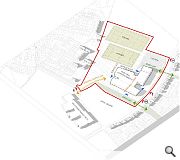 Surrounding grounds will be turned into a 'learning landscape'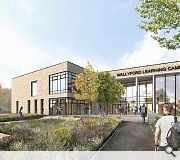 Three wings of accommodation will permit segregated entrances
Back to February 2021