Work resumes to deliver delayed North Kelvin Apartments
February 16 2021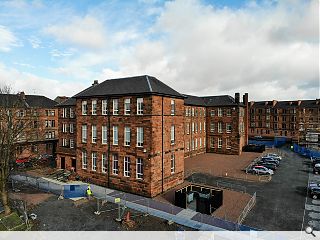 Spectrum Properties have resumed work on the final phase of their North Kelvin Apartments project in Maryhill, Glasgow.
The Hamlet building is a new build addition to the recently restored Shakespeare Street public school and will deliver a final batch of 32 flats to the site.
Designed by Jewitt and Wilkie architects the brick apartment block has been redesigned to lose a two-tone brick finish in favour of a unified red brick.
Drainage and foundation works have already taken place, leaving the building on track to complete later this year.
Once complete the development will have delivered 85 homes within the school grounds, including 29 flats within the historic main school.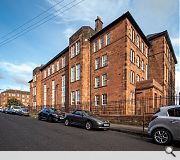 The 1915 school is already occupied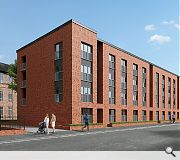 The third and final phase will delver 32 flats
Back to February 2021