New era for the RIAS as Christina Gaiger is elected president
June 29 2020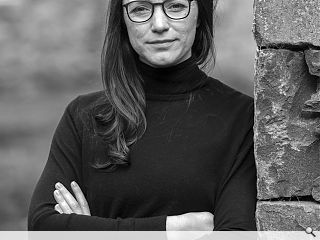 The Royal Incorporation of Architects in Scotland has undergone a generational shift with the appointment of Christina Gaiger as president, the youngest person ever to hold the role.
Gaiger went head-to-head with Karen Pickering and Gordon Smith for the position, having set out her stall as a champion of reform in areas such as establishing a 'role models' programme to encourage young architects and lobbying for VAT applied to retrofit and refurbishment to be brought in line with new build.
Gaiger commented:"I am delighted and honoured to become the next President of the RIAS and lead the incorporation into a more engaging, relevant and forward-thinking future.

"Those who know me, are aware that I am rarely lost for words. The support from the membership was overwhelming and the clear message for a bolder direction left me speechless and filled with hope. I wish to thank everyone who supported me and took the time to vote. I also wish to thank our outgoing President Robin Webster for laying the groundwork for reform, alongside Gordon Smith and Karen Pickering for an engaging campaign and election process.

"The hard work begins now. I look forward to building a supportive architectural network and to use our platform for stronger advocacy. To publicly stand up for architecture, architects, quality and diversity across Scotland."

Gaiger has enjoyed a cosmpolitan career, working for Renzo Piano Building Workshop in Paris and TsAO & McKOWN Architects in New York before returning to Edinburgh in 2014 to work for Helen Lucas Architects, building a specialism in architectural conservation.
Photograph by Angus Bremner
Back to June 2020