Glasgow adopts 40,000 city centre population target for 2035
June 18 2020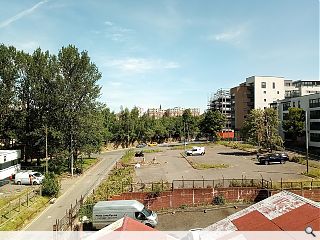 The roadmap sets out measures to double the population of central districts to 40,000 by 2035 through measures such as incentives to convert vacant commercial space, developing brownfield land and delivering new public spaces.
Capitalising on a compact built legacy the report recommends a concentration of urban functions to boost economic, environmental and social goals by regaining lost population density.
In a statement, the authority wrote: "Glasgow city centre has not traditionally been a centre for residential growth. Approximately 20,000 people live in the area – a low figure in the context of the wider city population and comparator city analysis. The Centre for Cities has reported that the number of 22-29-year-olds living in large city centres nearly tripled over 2000-2011, as young, single, highly educated 'millennials' opted to settle in urban areas.
"Population density is now considered crucial to the success and sustainability of city centres. These areas have traditionally been home to a thriving retail sector, and while Glasgow remains the biggest shopping destination in the UK outside of London's West End, the rise of online shopping and shifting investor demand means that new uses have to be found for redundant floor space, and residential development offers a good opportunity to repurpose this space."
In recent years Glasgow has looked on as UK competitors such as Manchester, Liverpool and Birmingham lead the way in terms of city centre growth.
Back to June 2020