Edinburgh BioQuarter publishes health city vision
June 18 2020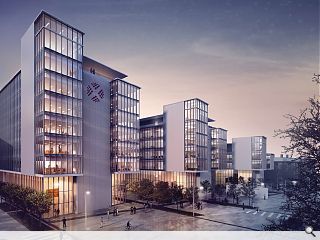 Plans for a new Health Innovation Quarter have been trailed in an online consultation launched today by
Edinburgh BioQuarter
.
The hi-tech district is proposed as an organic extension to the medical campus centred on the Royal Infirmary of Edinburgh, where a mixed-use neighbourhood is proposed to be created over the next decade.
Indicative proposals for the 167-acre site envisage a lively mix of retail and leisure uses, complementing homes for up to 20,000 people.
In a statement Edinburgh BioQuarter wrote: "Our emerging masterplan will support a vibrant mixed-use neighbourhood of Edinburgh centred around a world-leading community of healthcare innovators. It will be the city's Health Innovation District with the potential to become one of the best locations of this type anywhere in the world."
The phased masterplan will prioritise a compact, high-density urban environment delivering a varied mix of uses and a 'town centre feel' with active travel links to the surrounding city.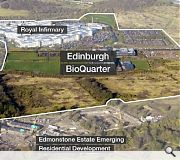 A community of 20,000 people could one day call Edinburgh BioQuarter home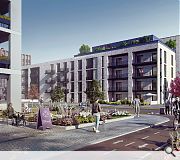 Procurement will take place via a virtual bidders day scheduled to take place at 09:30 on Tuesday 1 September
Back to June 2020