Kinning Park Centre annexe to establish a 'campus' environment
April 8 2020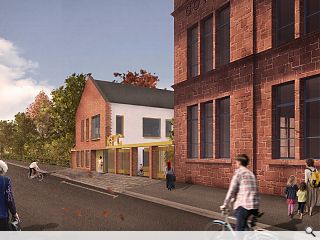 Anderson Bell + Christie are proposing to erect an annexe to the Kinning Park Centre (KPC) in Glasgow's south side to provide 460sq/m of lettable office space.
Set back from the main building to afford it some breathing space the Cornwall Street annexe will establish a secure street perimeter with the space between used to form a shared courtyard for events.
Occupying a narrow floorplate maximises natural light and cross ventilation with a glazed courtyard façade complemented by a white glazed brick further reinforcing the connection between new and old.
Turning the corner to the front gable this brick will become interspliced with a red clay multi-brick with large format picture windows and projecting brick courses adding visual interest.
In a statement the architects wrote: "Our approach looks at KPC as a 'campus', building on its already established presence in the community and expanding it through the addition of a significant open frontage, giving glimpses of work going on inside and provides a real connection to the street, something which the main building is missing at the moment.

"Siting the proposal away from the main building opens up a new courtyard space which can be used to enhance the outdoor events that already take place in the KPC garden. This provides the opportunity to open its gates to the wider neighbourhood and spill out on to the park.
The courtyard will serve as a connecting slice of public realm with cycle parking. Provision for markets and growing spaces.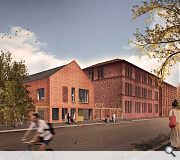 External benches will be built into the courtyard walls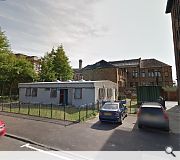 The extension will establish a more formal connection with Plantation Park
Back to April 2020