Port of Leith tower of power to stand as electrical storage proof of concept
April 8 2020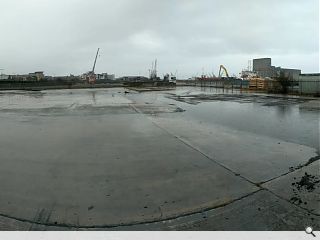 Port of Leith has been chosen to host a concept demonstrator for an innovative electricity storage solution which promises to do away with batteries in favour of a system of weights which can be raised or lowered to store or release energy in response to National Grid demand.
Developed by Gravitricity the concept envisages repurposing disused mineshafts to provide the necessary vertical lifting distance but the demonstrator is set to head in the opposite direction, rising skyward with a 16m steel lattice tower.
The temporary structure will rise on industrial land owned by Forth Ports at Bath Road and will serve as a proof of concept by storing electricity in the form of potential energy by winching blocks up and down via steel cables from an on-site control cabin.
Connected directly to the local grid via an on-site substation the gravity-defying work aims to mitigate the vagaries of intermittent renewable energy sources by providing an alternative low-carbon mechanism for matching demand and supply.
In a statement, Gravitricity wrote: "Whilst this site is designated for housing in future, Gravitricity is not aware of any current applications or notices of upcoming applications for future development on this site. Therefore, due to the temporary nature of this application, the development is not expected to hinder in any way the longer-term redevelopment plans that exist in the Leith area."
It is expected that construction will begin before the year is out although this is dependant on the current Covid-19 pandemic easing.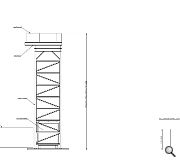 Old mineshafts provide readymade infrastructure for the technology to be retrofitted within
Back to April 2020