RIBA president Alan Jones referred to the Charity Commission
April 2 2020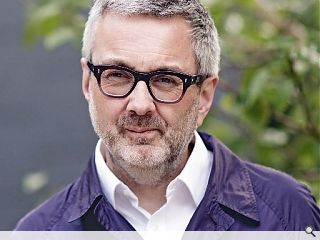 Alan Jones, president of the Royal Institute of British Architects, has been referred to the Charity Commission just hours after announcing his shock departure to colleagues just six months after being elected to the role.
Citing an unspecified 'personal matter' for his abrupt departure Jones informed staff via email that he would relinquish his duties, handing the reins to honorary secretary Kerr Robertson for at least four to six months.
Robertson said: "I can confirm that we are aware of a personal issue in relation to the president. This is a confidential matter and therefore it wouldn't be appropriate for the RIBA to comment further at this stage."
In a dramatic twist, the Institute has now referred Jones for further investigation after compiling its own 'serious incident report'
In a statement, the Charity Commission said: "The RIBA has acted in line with our guidance, by submitting a serious incident report to the commission in connection with the recent stepping down of the charity's president.
"We are currently assessing information provided by the charity. We are unable to comment further at this time."
The leadership vacuum comes at a critical juncture for the profession as the construction industry grinds to a halt.
Robertson previously referred the RIAS for investigation by the Office for the Scottish Charity Regulator over alleged financial impropriety, with the body currently undergoing a leadership transition of its own.
Back to April 2020