Candidates sought for RIAS president
February 21 2020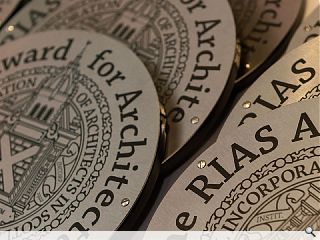 The Royal Incorporation of Architects in Scotland have opened nominations for the post of president in the latest round of council elections.
The leadership role will carry a one-year term through 2020-21 and is open to all members registered with the Architects Registration Board. It will take place in tandem with the appointment of five council representatives.
Outgoing RIAS president Robin Webster said: "There has never been a more vital time for the RIAS members to be active in Scotland's conversations about architecture and the built environment. I believe, championing how architects address the climate emergency, help to unlock barriers to practice and provide the leadership to ensure chartered architects skills and expertise stay relevant are essential to the success of our work."
Webster was elected in October 2018 with a remit to overhaul the organisation to improve transparency amid fallout from the dramatic departure of longstanding secretary and treasurer Neil Baxter.
Nominations are now open with the winning candidate set to assume their role from 3 June.
Back to February 2020