RIAS respond to allegations of financial impropriety
February 5 2018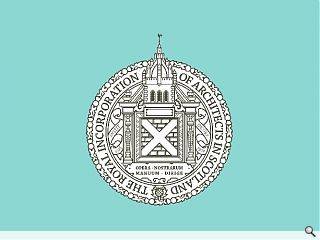 The RIAS has broken its silence on 'concerning' press reports enveloping the organisation by seeking to assuage its membership that governance and financial concerns are being addressed without impact on its day-to-day activities.
A Future Directions policy statement surmising events thus far sought to dispel accusations levelled by campaign body A New Chapter, insisting that it was cooperating fully with investigating authorities on allegations of impropriety.
This saw the RIAS name trustee Kerr Robertson as the individual behind
widely reported investigations by the Office of the Scottish Charity Regulator (OSCR
and the police into its affairs. It wrote: "… Kerr Robertson raised concerns with OSCR, the charities regulator, and with others outside council. OSCR subsequently requested details about the accounts, constitution and operating practices of the RIAS, under their inquiry policy procedures in order that they may determine if an investigation is required."
That request has already seen the organisation hand over the results of a confidential investigation into RIAS finances undertaken by accountants Grant Thornton, for which the RIAS has received 'notification of receipt' but 'not received noti?cation of an investigation'.
Similarly, a police complaint filed by Robertson is still in progress with the RIAS adding: "Following a complaint to Police Scotland by Kerr Robertson, the RIAS was advised in December 2017 that Grant Thornton was asked for a copy of their forensic report by Police Scotland and that was made available. No direct communication has been made with the RIAS by the police."
Robertson was quick to dismiss the RIAS report as 'far from being a fair account of events', detailing one specific example of alleged malpractice to explain his actions.
In an
open letter published by A New Chapter
Robertson wrote of being approached by an unnamed whistleblower who alleged that an employee 'awarded himself a bonus of £19k' during the Festival of Architecture 2016 without notifying the board of trustees.
Robertson concluded: "I would suggest ordinary members of the RIAS should take time to reconsider what was stated in the RIAS announcement and ask the president and Council as a whole, to fully explain how they have met their ?duciary duties, and why they are so sure there has been no misuse of members funds."
A New Chapter have already
called on RIAS president Stewart Henderson to resign
.
Back to February 2018