South Lanarkshire Council trail 'economic' nursery design
April 2 2020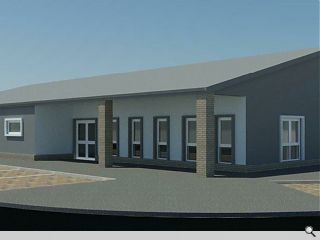 South Lanarkshire Council are to increase nursery capacity in Larkhall through the provision of a new facility for 48 children off Glen Avenue.
The two-tone nursery will employ ice blue cladding to recess areas and anthracite to the walls and roof, above a brick base course.
In a statement, the authority wrote: "The timber building has been designed to be as economical as possible. It is a compact design with a simple timber frame structure with a sinusoidal cladding system which forms both the external walls and roof.
"The building will use a façade-based ventilation system which will bring fresh air deep into the playrooms by way of ceiling-mounted units, openable windows and windcatchers on the roof."
Large overhangs will provide space for buggies and children to remove shoes before entering the playrooms.
Back to April 2020