NHS Lothian apologises for 'extended delay' at troubled children's hospital
|
Send to friend
September 12 2019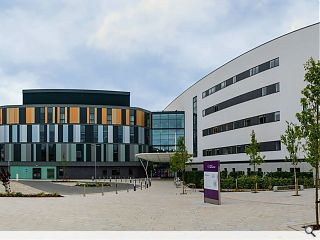 NHS Lothian has delayed the opening of its troubled Royal Hospital for Sick Children and Young People to autumn 2020 in an acknowledgement that the facility can no longer open this year as planned.
The revised timeline has been necessitated by a desire to ensure patient safety and will see the site lie vacant until spring next year when the Department of Clinical Neurosciences becomes the first occupants at the health campus.
Tim Davison, Chief Executive of NHS Lothian, said: "I know this is a difficult time for staff and patients and I apologise for the extended delay. I would like to thank our teams for all of their hard work and dedication throughout.
"We accept the findings of the KPMG report in full. We have also produced a detailed response to the action plan following the NHS National Services Scotland report and work is already well underway to implement it."
The embarrassing delay follows publication of a scathing report from auditors KPMG, commissioned by the Scottish Government after it was discovered that ventilation systems fell below required standards just days before the initial planned opening on 9 July.
Mistakes have been sourced to an error in tender documents from the projects conception in 2012 which specified a ventilation system with four air changes per hour, below guidance setting a lower limit of 12 changes per hour.
Back to September 2019