Reiach & Hall return to 614-bed Cowcaddens student scheme
|
Send to friend
September 13 2019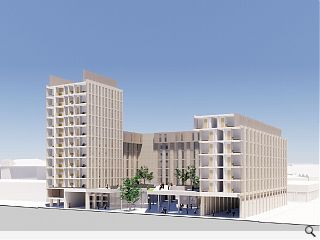 Reiach & Hall have revisited plans for a major student residential project to the north of Glasgow city centre with a fresh vision to deliver high-density accommodation.
The Cowcaddens block is being led by specialist student housing provider Qdos and will deliver 614 beds on land bounded by Port Dundas Road and Milton Road.
Lyle Chrystie, Reiach & Hall managing director, commented: "We propose a new building of stature. Our team has looked beyond the current fashion for wilful shape making and random pattern. We want the new building to make a place of enduring quality, based on an understanding of the rich Glasgow tradition of city grids, reinforced by rigorous building designs.
"This part of the city, which was almost entirely re-developed in the slum clearances of the 1960s, together with the closure and redevelopment of the Buchanan Street Railway Station in 1966 has struggled to recover from these dramatic interventions.
"Our proposals have been framed to begin the process of repairing this historic damage. We hope this building can be among the first steps in a continuing revitalisation of the Cowcaddens district".
Standing above a 28,000sq/ft public podium Manor Mill offers occupants an on-site convenience store as well as a communal dining space to purchase food as well as a cookery area for those wishing to prepare their own meals.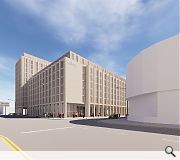 Port Dundas Road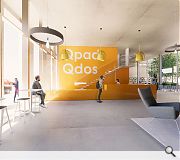 Reception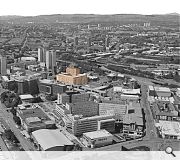 Reiach & Hall return to 614-bed Cowcaddens student scheme
Back to September 2019