Glasgow promotes neglected city centre riverfront as an event destination
June 5 2019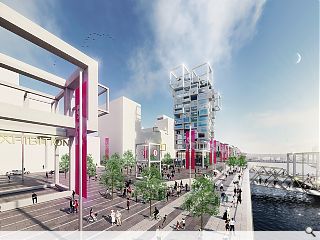 Glasgow City Council earmarks £25m of City Deal cash to fund a major overhaul of the north bank of the River Clyde between Victoria Bridge and Glasgow Bridge.
The proposal would transform Custom House Quay from a dysfunctional space into a multifunctional events corridor as part of vital structural measures to strengthen the current quay wall.
This would see the current embankment realigned to maximise the potential of the river frontage for public gatherings, backed by new public realm, improved footpaths and a mixed-use development delivered by a commercial partner.
Studies have already established the feasibility of pushing the current quay wall 20m out into the river to accommodate a range of homes, a hotel, bars and restaurants with specific public destinations terminating Dixon Street and framing St Andrew's Cathedral.
Council leader Susan Aitken said: "Glasgow City Region City Deal funding means that its redevelopment can now take place. Investment in strategic sites on the Clyde is currently taking place at Glasgow Harbour and at Tradeston with the Barclays campus, and the development of Custom House Quay would be another step towards realising the full potential of the waterfront."
The council's own architects will adopt a lead role in the design brief and masterplanning, supported by the procurement of marine engineers and landscape architects.
An application for planning in principle will now be drawn up in the expectation that a start on-site could be made by spring 2022 for a two-year build.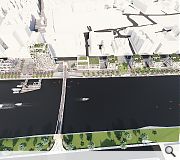 A crumbling quay wall has provided the impetus for change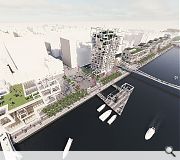 The city's centre of gravity is beginning to shift back to the Clyde
Back to June 2019