GSA dismiss 'rumours, speculation & supposition' surrounding Mackintosh fire
November 15 2018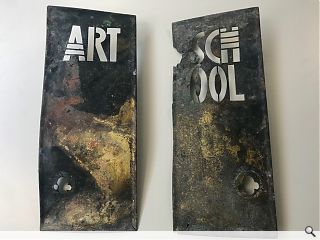 The Glasgow School of Art has moved to dispel what it terms to be inaccuracies surrounding its handling of a second major fire at the Mackintosh Building during a presentation to the Scottish Parliament.

In a statement Muriel Gray, chair of the schools board of trustees, said: "The GSA welcomed the opportunity to come to the Culture, Tourism, Europe and External Relations Committee meeting this morning so as to address the rumours, supposition and speculation that have been circulating since the 15 June by sharing the facts with members.

"In particular we were pleased to be able to tackle head on the allegation that there is a causal link between our corporate governance and the occurrence of the second fire when the cause of that fire is not yet known."

Amongst the points addressed by the school were the absence of a fire suppression system, which it attributed to a lack of 'suitable' solutions.

The Scottish Fire & Rescue Service has yet to publish its findings into the disaster but in the meantime the GSA says it remains committed to bringing the building back as a working art school.

Gray concluded: "We have the expertise and the information to rebuild Mackintosh's masterwork, and there is an exciting opportunity to bring back the Mack at the heart of a major regeneration envisaged for Sauchiehall Street. We will work closely with our local community and the City leadership to help make this vision a reality."

The intervention follows allegations made during an earlier hearing that flammable insulation had been installed.
Back to November 2018