Hub high-five latest wave of Edinburgh primary school extensions
August 16 2018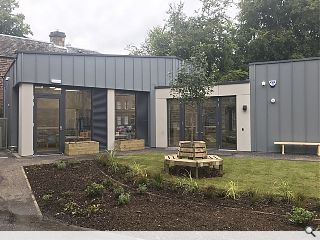 Hub South East have marked completion of a further five primary school extensions in Edinburgh, bringing the total number of projects to be delivered under the city's rising rolls programme to 25.
Currie, Davidson's Mains, Granton, Stockbridge and Trinity Primaries constitute the latest batch of schools to benefit from additional classrooms to accommodate growing pupil numbers.
Delivered by Morrison Construction to designs by Scott Brownrigg the classrooms employ a standard palette of materials to allow a common approach that can be rolled out quickly across multiple locations.
Cllr Ian Perry, education convener for the City of Edinburgh Council, commented: "The new buildings are a great example of how we have responded to accommodation issues by working with school communities to come up with suitable solutions. This Council has led the way in Scotland in taking such an innovative and collaborative approach to tackling the issue of rising rolls and invested significantly in the new accommodation delivered."
Championed by The City of Edinburgh Council the £22m programme is being heralded as a way of speeding up delivery, as opposed to traditional procurement methods beyond the Hub process, but has been criticised for deprioritising design.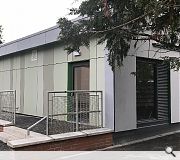 Trinity is one of the latest batch of primaries to benefit from additional teachingspace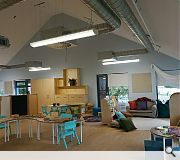 With eight new classrooms Davidson's Mains is the largest single extension
Back to August 2018