Public have their say on revised Inverness health science hub
August 15 2018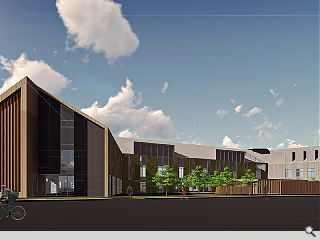 Members of the public are invited to pass comment on revised plans for a £34m health science hub at Inverness Campus with the display of updated visualisations of the scheme.
A joint venture between NHS Highland, the University of the Highlands and Islands and Highlands and Islands Enterprise the Centre for Health Science 2 will be the largest single development at the campus to date.
The latest plans to be drawn up by architects Oberlanders involve creation of an elective care unit together with a business incubator, day care unit and outpatient facilities.
Ruaraidh Macneil, NIE's Inverness Camps director, said: "This is a major development for Inverness and for the Highlands and Islands, delivering on a number of fronts. It will improve the health outcomes and patient experience across the region, while supporting the ongoing growth of the University of the Highlands and Islands.
"At the same time, it will also create new commercial opportunities and high value career options, thereby helping to attract and retain new talent for the region."
Plans will be exhibited on-site at An Lochran, 10 Inverness Campus, between the hours of 08:00 and 19:00 until Friday.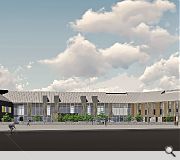 The facility will be the first in the UK to offer simultaneous ophthamology operations and training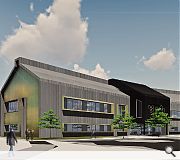 The healthcare hub is expected to open its doors in 2021
Back to August 2018