Graham's Dairy appeal against Airthrey Green planning refusal
August 1 2018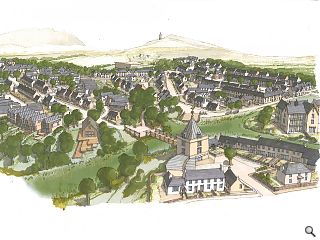 Graham's Dairy and Mactaggart & Mickel Homes have lodged a court of session appeal against the decision by Scottish ministers to deny planning permission for a £40m housing and industrial development at Airthrey Green, Stirling.
At issue is a contention that ministers based their refusal on 'irrelevant information' and failing to take account of other 'relevant considerations' as well as a claimed absence of 'proper, adequate and intelligible reasons' for the decision.
Graham's was angered by a decision to rely on the Reporter's recommendation that approval would jeopardise a review of the Local Development Plan – but this examination was reolved in June meaning that it was no longer an issue.
Robert Graham, Graham's managing director, commented: "We believe compelling grounds exist which has culminated in our joint appeal with Mactaggart & Mickel Homes to the Court of Session.
"We are extremely disappointed by the Minister's decision, which we maintain placed more importance on continuing to protect a failed Local Development Plan process than supporting the delivery of much needed homes, infrastructure and creating 500 new full-time jobs within the city of Stirling and the Scottish dairy sector and £65.3m gross value added (GVA) per annum into the Scottish economy."
A mix of 600 homes, a primary school and park would have been delivered under the scheme to address a 'dire' housing shortage in the city.

Back to August 2018