Graham's Dairy vision curdles as planning appeal is dismissed
June 19 2018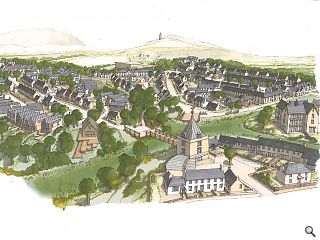 The development was judged to contravene the Local Development Plan, sealing its fate at the hands of the minister and prompting the dairy business to lash out at the 'contradictory message' given by the Scottish government.
Graham's managing director Robert Graham said: "For a Government that talks of its commitment to growing the Scottish economy, prioritising the rural and food and drink sectors as well as tackling the housing shortfall in Scotland, this decision by the Planning Minister sends a clearly contradictory message."
Mactaggart & Mickel group director Andrew Mickel said: "This is a huge disappointment and a surprising decision by the Scottish Government which has publicly stated that economic prosperity is at the heart of its vision for Scotland.
"The government says all the right things about tackling the housing crisis, but this decision suggests they are unwilling to actually take the steps required to bring about real improvements."
If granted the scheme would have delivered 15,000sq/ft of retail, new foot and cycle paths and a flood alleviation scheme.
Back to June 2018