Mike Bruce
Mike Bruce, chief executive of Weslo Housing, discusses the challenges and opportunities presented by the burgeoning social rent sector - beginning with a spirited defence of a recent Falkirk project which drew criticism on Urban Realm for its spartan appearance.
July 6th, 2017
Some months ago you were kind enough to run a press release of ours publicising, with photographs, the completion of 20 houses for social renting at Carrick Place, Tamfourhill. Good news then, of new housing in an area of the country where the waiting list for such accommodation had far outstripped supply in recent years. Or so we thought! A few of your readers posted opinions of the product and I have to say I was genuinely shocked at the degrees of opprobrium expressed by this part of your readership. I attempted to add a little balance to the 'debate' with a post of my own which highlighted, in the words of some of our new tenants, the absolute delight they had experienced when presented with the keys of their new homes just a few days before last Christmas. To my satisfaction some readers who subsequently posted a reaction clearly got my point but it did not completely stem the flow of ill-informed on line comment.
Now some six months later and with our development short listed, though narrowly missing out on the Scottish Home Awards 'Affordable Housing Development of the Year' I wonder if you might allow me to add further context to the rather limited information I was able to provide in the original press release and subsequent posting. First though, perhaps it would be useful to give some background information on the Scottish Home Awards. Set up 10 years ago to recognise excellence in the Scottish Housebuilding industry, the diverse range of categories covered allows entrants from all sectors of the housing industry to demonstrate the high standard of development being undertaken throughout the country. Each entry is reviewed against a clearly defined marking structure which in the case of our award includes location, design features, specification and energy efficiency. The judging panel as you might expect carries a broad range of expertise and experience from the fields of Surveying, Building, Housing, Planning, and yes, Architecture, so it's fair to say that all entrants are thoroughly reviewed so to make it to the shortlist at all reflects well of our development.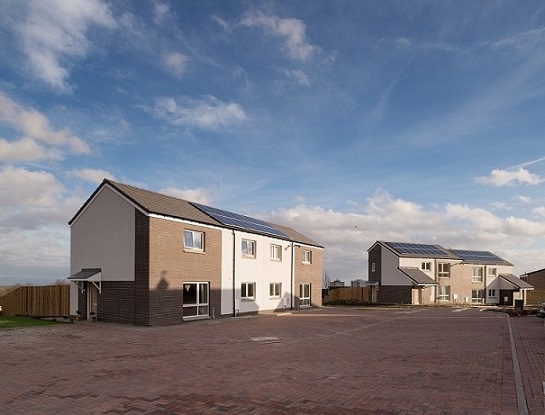 Against this background then perhaps I could now outline in greater depth my reaction to some of the more puzzling or extreme comments posted by your readers. Certainly I can respond to Stephen H who opined "What an atrocity. I can only presume there was no architect involved" by saying well of course there was although as in everything these days as I tried to explain originally, money is in short supply and the provision of social housing is no different. No doubt Stephen H, with an unlimited budget would have created an internationally acclaimed development but I guarantee the eventual occupants could have been no happier with his end product than ours were. What he can't be forgiven for however is his comment "To consider the failure that is post war council housing ………then to go forth and replicate it is truly baffling".
What baffles me is how anyone can dismiss post war council house building as a failure. The housing developments of the post war period were unqualified successes and only in the dawn of the sixties and multi-storeys did we start to see some of the issues with which we still struggle today. Certainly the post war houses of the period I quote, manifestly 'flew off the shelves' in the years following the introduction of Right to Buy in 1980. Even without solar panelling! Moving on, in the original release I had said it had taken 9 years for this development to come to fruition and while this is technically correct I should like to elucidate particularly for the benefit of Big Boy, that the first 5 years were devoted to sporadic negotiations with the owner (a bank) whose idea of the value of the site which came into their ownership pre-2007, bore no resemblance to our post crunch market value. Perhaps that puts his comment of "9 years! 9 years to deliver this junk!" into better perspective on the time period if not the product. Oh, the perils of house building! I mentioned earlier that in response to some of the comments I had posted a selection of positive quotes from our tenants to indicate satisfaction with the houses. To this, one boaby wan had responded that he was pretty sure that "..most people would have positive things to say about a brand new house they have been handed for free". Oh dear, boaby wan ,what planet are you on? Certainly tenants in the social sector are entitled to housing benefit to assist with the rent if their income falls below a certain threshold (as are tenants in the private rented sector) but you make a very large assumption indeed when you presume all of our tenants got a 'free' house. And of course you'd be wrong!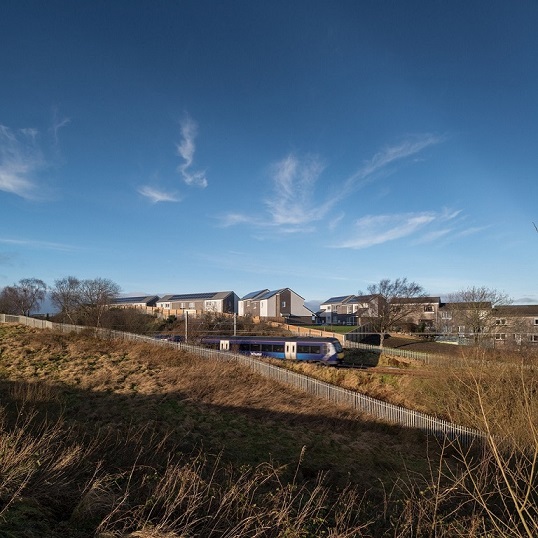 So in closing may I make a plea to the general readership and it is this. Always, always remember there are two sides to every story and it's better to have knowledge of both – however slight – before committing to print. You never know who might be reading!
Mike Bruce
Chief Executive, Weslo Housing Management