Jamie Paterson
October 17th, 2022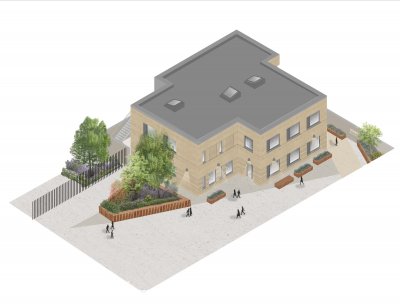 Buildings are responsible for more than one third of all global energy consumption, so it therefore seems obvious that lowering Scotland's carbon emissions will require the adoption of new methods for building construction and retrofit.
As a structural engineer with a newly awarded certificate from the Passive House Institute, I am even more convinced that this tried and tested international design standard is the solution for Scotland being able to decarbonise new and existing buildings.
Passivhaus is a design standard of energy efficiency. It sees buildings made to meticulous energy efficient design standards to maintain an almost constant temperature. These buildings are so well constructed, insulated and ventilated that they retain heat from the sun and the activities of their occupants, requiring very little additional heating or cooling.
Passivhaus adopts a whole-building approach with clear, measured targets, focused on high-quality construction, certified through a quality assurance process. Thousands of buildings around the world have now been certified to this standard.
I am ultimately still a structural engineer, but the qualification gives me a very good understanding of science knowledge in terms of heat loss and power generation, and the intricacies of building designs; all of which give me a greater appreciation of all of our engineers' project requirements.
Of course, Passivhaus is usually applied to new buildings and considering that 80% of the buildings that will exist in 2050 have already been built, we really must give as much attention, if not more, to retrofitting old buildings to reduce their carbon output.
This seems obvious because even if every new building is built to Passivhaus standards or somehow better, at best, all you will do is remove carbon emissions from just a fifth of all buildings.
Thankfully a form of retroactive methodology is already in existence. EnerPHit is a more relaxed standard for retrofit projects for when existing architecture and conservation issues prohibit meeting Passivhaus standards. EnerPHit allows for infrastructure to be assessed in a sequential way, meaning that low carbon standards can be achieved at a time ranging from days to years to allow for a range of budgets. It ticks many boxes for local authorities and public bodies because with Passivhaus the process is not finished until the building is complete.
I can see more and more EnerPHit projects coming Will Rudd Davidson's way given our consultancy's historic experience on existing buildings and refurbishments.
Perhaps inspired by the COP26 climate change conference in Glasgow, we can see decision makers across the country come to realise the benefits of Passivhaus. Indeed, it is now so well regarded that Members of the Scottish Parliament might soon be debating a member's bill that would require all new housing in Scotland to be built to Passivhaus standards. It would also apply to all new homes built by councils, housing associations and the private sector.
In another exciting development this year, the largest Passivhaus development programme in Scotland is being developed in Midlothian for social rent. The council there is building 182 of what it calls "green council homes of the future", all of which will meet the strict energy-efficient standards.
The first Passivhaus home was built in Darmstadt in Germany in 1991. More than 30 years later, I believe Scotland and the UK is on the cusp of seeing a Passivhaus proliferation.
Prior to this decade, Will Rudd Davidson had only worked on one Passivhaus project, but now we are working on four. At first Passivhaus was only applied to residential buildings, but now we are seeing offices, schools, leisure centres and hospitals built with Passivhaus principles. Excitingly, I have been on site to see the development of a Passivhaus school, Sciennes Primary School in Edinburgh.
As Will Rudd Davidson's most qualified employee in the discipline of Passivhaus I am excited to be part of this carbon reducing journey.
Jamie Paterson is a senior engineer at Will Rudd Davidson.