Gordon Barr
Heritage helps place-based progress
November 21st, 2022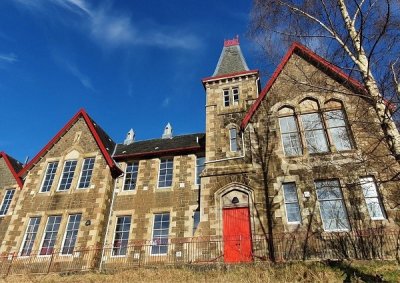 Scotland is a land rich in heritage. But what does that word mean to the people that live here?
Our architectural heritage covers a lot more than 'just' castles and country houses, as important
as those are. Tourism is a huge part of the economy, but, for the five million people living in
Scotland, our 'real' heritage is often our homes, our places of work, our places of leisure. The
buildings and environments that we use and that surround us in the everyday, not just
somewhere to visit on a special occasion.
And whether or not a building is listed, from an 18th century town house to a twentieth century
cinema, there are always opportunities to creatively and sympathetically adapt and reuse it to
meet many different modern needs.
Restoring and reusing these historic buildings for new purposes can sometimes be seen as
bringing added complexity and cost to a project. But it would be much fairer to describe reusing
them as creating opportunities for community engagement and bolstering pride of place.
Restoring and repurposing heritage buildings can also contribute to environmental sustainability
efforts, because buildings that already exist represent a huge past investment in carbon spent
during the building's construction. The extraction of materials, manufacturing, transport,
installation, and waste generated all form part of a building's embodied energy. By retaining an
existing building, we are not wasting the embodied carbon in its original construction, neither are
we adding to its carbon cost through the process of demolition before building something new.
Communities across the United Kingdom have been seizing the opportunities their historic
buildings bring, to drive community-led regeneration and provide innovative solutions to the
needs of their specific towns, villages and city regions. And in Scotland, we're very lucky to have
a vibrant and active civic movement, with development and local trusts forming anchor
organisations driving local progress and development, with many and varied useful historic
buildings at the heart of this work.
One good example can be found in Langholm, where the Eskdale Foundation converted a B-
listed former police station, dating from 1910, into affordable and accessible housing. The group
had relevant experience of providing accommodation for older people and understood the local
market need, which was also seeing a drift of young people away from the area. Through a
partnership with South of Scotland Community Housing, they adapted the building into a mix of
four affordable homes, including one fully accessible ground-floor home. By working together,
the groups have responded directly to an established local need, and by using conservation-
accredited architects, the project has also resulted in the retention of the old station's original
features and careful integration of appropriate energy efficiency measures.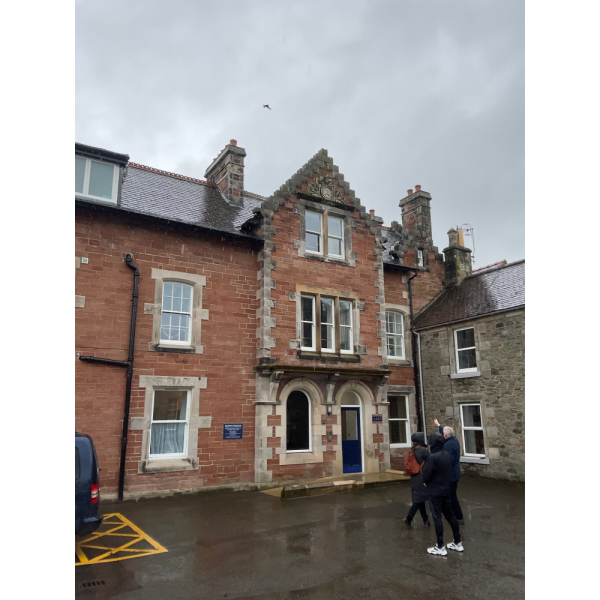 Further projects have also adapted redundant historic buildings for new uses driven by local
need. In Oban, when the local community realised that the former Rockfield Primary School of
1894 was going up for sale, they came together to make the case to the local authority to
transfer ownership to them. Following extensive community engagement and testing of potential
new uses, the building has now been converted into a multi-use, all-weather community hub
comprising of a studio, work and events spaces. Fundraising efforts included a community
share issue, which raised over £210,000 from local people literally buying into the project and its
aims. Additionally, reinstatement of a pre-existing Victorian ventilation system has helped meet
the brief of improving energy performance. Since the pandemic we have been reminded of the
importance of ventilation; this project makes effective use of an historic system of passive
ventilation which is functional, decorative, and most importantly, a renewable system helping to
make the building sustainable and cost-efficient to run.
These projects can and do take time and money. Adapting historic buildings to deliver key
services and community needs such as housing and workspaces is not easy. But there is
specialist support and advice out there, and all the feedback from people who have been
through the process suggests that the effort is well worth it. The changes involved can be
transformative and hugely beneficial for communities, with positive impacts felt far and wide.
But with funding increasingly limited, the projects we see moving forward most confidently are
those with a clear vision about what they want to achieve and how they will do it, able to clearly
articulate what the social, economic and environmental benefits will be, and where there might
be chances to partner with other local groups to deliver services where there is clear evidence
of need.
Funders such as my organisation, the Architectural Heritage Fund, want to see how your project
is aiming to address local needs – but we don't predetermine what they are. Alongside historic
building adaptation projects providing housing are others where cultural uses have been
preferred. In Rogart, a new arts space and performance hub has been created from the disused
cattle auction mart. For many, a corrugated iron cow shed dating from the late 1950s might not
be seen as an obvious 'heritage' building, but the Mart was the historic centre of both social and
economic life for Rogart over decades, and for locals the site is of huge local importance. By
bringing the building into community ownership, the group has enabled the Mart to be
sensitively redeveloped and give it new purpose while maintaining the connection with its past
use by keeping its low-tech, agricultural feel. Through this work, the Mart group has created the
largest indoor venue in the 100-mile radius between Wick and Inverness.
And, while heritage isn't just about castles, sometimes it also is about castles. Near the centre
of Dundee is Dudhope Castle – an A-listed building, parts of which date back to the 13 th century.
Social enterprise group The Circle has recently taken on this building, aiming to offer affordable
workspaces, co-working and event facilities inside its ancient walls. When complete, a number
of workspaces and co-working desks will be available for local third sector organisations to be
booked by the day or half-day. The Circle also plans to use the Castle's historic Scrimgeour
Room for public consultations and to display a small exhibition of the history of the building.
They hope to work with the local community to tell the story of the castle and its important role in
the city's heritage, making this iconic site publicly accessible for the first time.
The Architectural Heritage Fund has been at the heart of supporting these local organisations to
develop projects by providing advice, early-stage grants to test and develop ideas and plans,
with social investment loans to help with project delivery. In Scotland alone, we support more
than 60 different projects every year. In the climate of increasing costs and limited project
funding, there are growing opportunities to look at shorter term, meanwhile, or alongside uses,
to start using spaces and buildings, test ideas and help make and prove the economic case and
demand for the services that are required. We encourage all the project teams we work with to
think creatively about how best to adapt their local heritage.
It's often said our old buildings need our help. But actually, it's not about nostalgia or saving the
building itself for its own sake. It's about what can these historic buildings do to help the
communities and places they are based in.
Ask not what you can do for an old building, but what that building could do for your community!
Get in touch with us if you'd like to learn more at www.ahfund.org.uk/scotland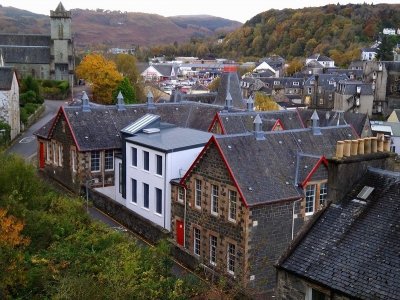 No feedback yet