Yasmin Ali
Urbanism // Design
BOXPARK, London: Retail starts in boxes...
October 19th, 2014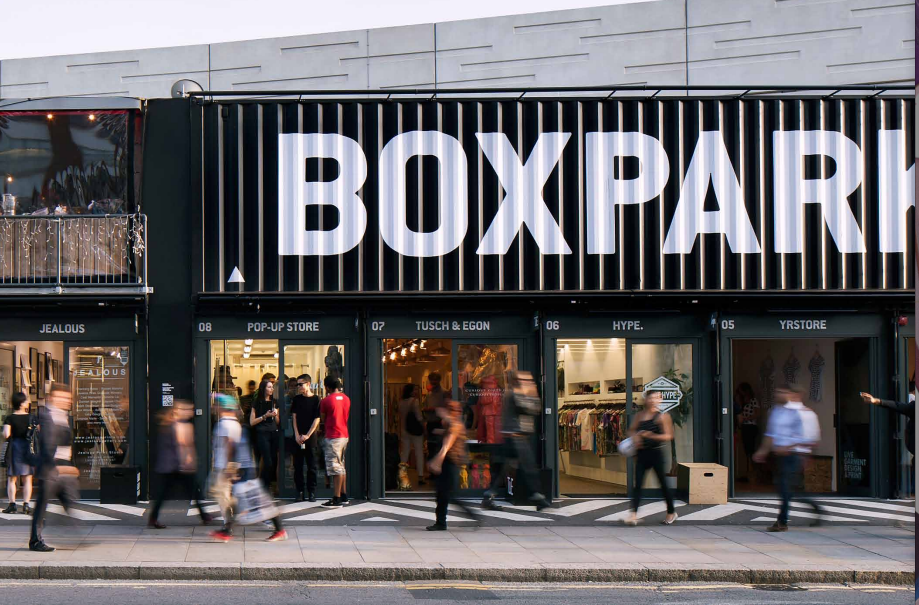 BOXPARK is dubbed as the world's 'first 'pop-up' mall', by streetwear brand BOXFRESH, founded in 1989, opened in East London three years ago. I'm visiting London so I took the time to go see it, as it has long been on my London to-do list.  Its innovative concept looks like shipping containers on plan, and actually makes use of these in its construction.
Shipping containers have found popular repurposing in buildings of late, including notably Dundee's District 10, an office complex, but somehow still look fresh when seen in context. BOXPARK also has a strong digital brand and online presence, as well as plans to go cashless and pay soley via its app. While there, I visited resident streetwear and record brand MILLIONHANDS to return an online purchase, and it was all done smoothly at the touch of a computer button.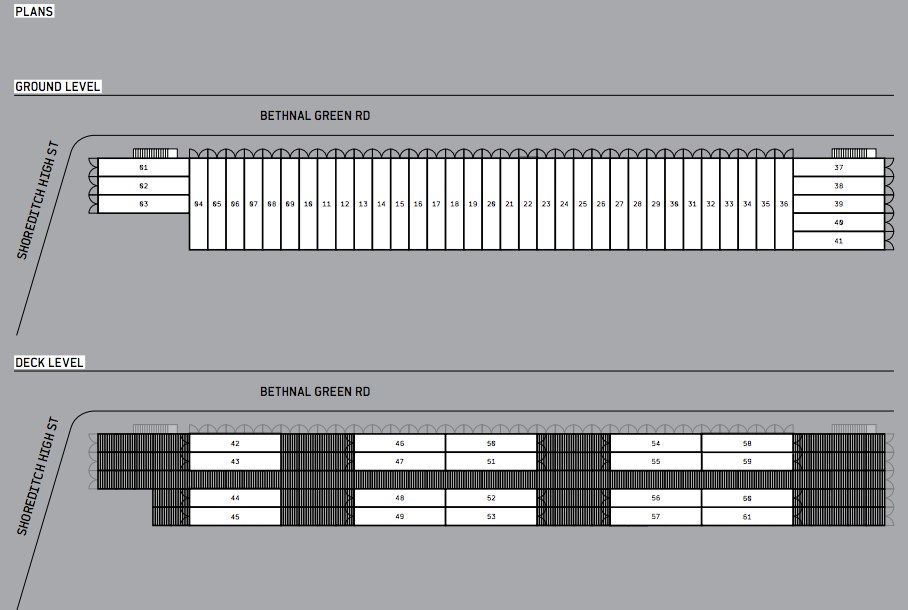 The mall has a streetscape at Ground level and an upper level foodcourt with a range of eateries including chains and one-off outlets, as well as communal picnic areas. There is also space for regular events and parties on the upper level. The retailers chosen at Ground level all have strong brands, including the independent labels, and many carry a generous 20% student discount to appeal to the youth vote Boxing clever, BOXPARK punches above its weight within its competitive locale of trendy Shoreditch.
Boxpark Website - here
// Images from BOXPARK marketing pack
No feedback yet