Yasmin Ali
Urbanism // Design
November 1st, 2013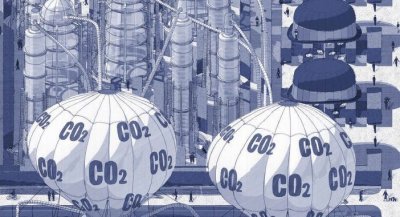 A+DS has a programme of Friday Lunchtime lectures planned, hosted between 1-2pm at The Lighthouse, in an informal workshop setting. AJ's Sustainability Editor Hattie Harman spoke at the second of these, on the topic of teaching ecological design, including recent work covered and initiatives raised by The Architects' Journal, as well as a brief survey of current facilities in higher education in architecture throughout the UK.
AJ surveyed Part I students regards their stance on sustainable design provision throughout their studies, with surprising results. Although only 30% said that sustainability was a consideration in the choice of their  Part I course, 86% considered it when choosing their Part II course, proving green design is high on the agenda for trainees in architecture. In addition, 68% of respondents said that sustainable principles were a central consideration (43%) or core feature (25%) of their design work. Harman plans to follow up the initial survey with further considered questions in the future.
Of Universities currently involved in sustainable architecture programmes, Harman cited The Centre of Advanced Technology in Wales, AA's Hooke Park in Dorset, The Bartlett, Oxford Brookes and Bath University as centres known for their work. In particular, at The Bartlett, CJ Lim's utopic studio unit  'The Imagination of urban ecologies' has yielded interesting theoretical work. In addition, there are a few universtities noted as Centres of Excellence in Sustainable Building Design by The Royal Academy of Engineering. Of these, The Bartlett is one, joined by Loughborough, Sheffield and Heriot-Watt Universities.
The discussion moved to one which encouraged more interdisciplinary working between architecture students and contemporaries of allied disciplines, including engineering. A delegate from Glasgow School of Art spoke of the INTERACT project for 3rd Year students at GSA which allows them to work with engineering and quantity surveying students. Other attendees from Strathclyde School of Architecture spoke of sustainability having been on the curriculum since 1995 and before, along with structure and engineering, all taught embedded in the architectural school as part of the Faculty of Engineering.
The general consensus was that sustainability is something to be taught early in architectural schools, and holistically, though not so diffuse as to become imperceptible.
The event was run in association with SEDA (The Scottish Ecological Design Association), and the current Krystyna Johnson Awards exhibition 2013 for second year architectural students, also hosted at The Lighthouse, until 11.12.13.
AJ runs its Footprint section focusing on sustainability issues in its last print issue of each month.
For further events of  A+DS This Friday Presents... see http://www.ads.org.uk/access/features/this-friday-presents or Follow @ArcDesSco on Twitter. Entry to talks cost £3 and include tea or coffee.
The next in the series is 9th November, 'Poor Change, Loose Fit', James Mitchell of Orkidstudio. Tickets available online here.