Barton Willmore goes global following Stantec acquisition
April 4 2022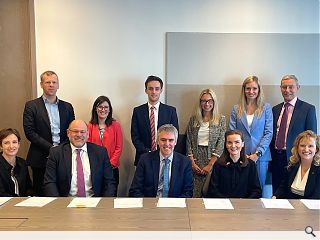 Project management specialists Stantec has acquired planning and design consultancy Barton Willmore to bolster its master planning and urban design capabilities.
The buy out will see Barton Willmore's Edinburgh and Glasgow offices subsumed within Stantec's UK operations, which is already present in both cities.
The tie-up will fuse Stantec's technical expertise with Barton Willmore's creative skills to expand their work across the UK and beyond in areas such as residential, infrastructure and urban regeneration.
Bjorn Morisbak, executive vice president of corporate development at Stantec said: "Barton Willmore's master planning and urban design capabilities greatly enhance our ability to drive innovative solutions for clients across the globe."
Barton Willmore managing partner Stephen Toole added: "We are thrilled to be joining a growing global team, combining our respective interdisciplinary capabilities, and broadening our resources to support clients."
Founded in 1936 Barton Willmore was the largest independent interdisciplinary consultancy in the UK, employing 300 people across 13 offices.
Back to April 2022