Liberton Community Campus concept given first airing
April 4 2022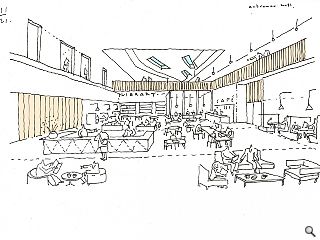 The City of Edinburgh Council has opened a pre-planning consultation into the delivery of a new Liberton Community Campus to replace the existing Liberton High School.
The school was subject to a high-profile incident in which a wall collapse led to the death of a pupil, prompting the authority to invest £2.25m in a new sports hall extension back in 2015.
Now concept plans have been put together by jmarchitects to replace the school entirely with a cranked form turning in response to Gilmerton Road, where dance and fitness classes provide an active frontage.
Two banks of south and north-facing learning and teaching spaces will sandwich a central circulation and activity corridor connecting pupil-only and community facilities with a combination of dining, social and public uses.
A drop-in consultation session will take place on 28 April and 4 May at Liberton High School Library between 16:30 and 20:30.
A planning application will be made following a minimum 12-week consultation period.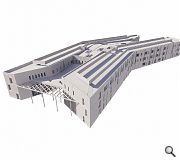 A cranked floor plan is proposed with occupants funneled through a central access and activity space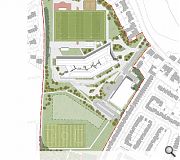 The campus will include an on-site GP surgery and fitness studio
Back to April 2022