Pedestrian tunnel to reconnect disparate Highland estate
March 31 2022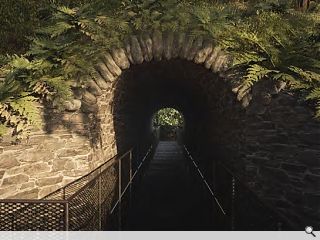 Groves-Raines Architects Studios with Wildland Ltd are to facilitate safe pedestrian passage between a remote Highland lodge and a shepherd's clachan by digging a tunnel below the busy North Coast 500 route.
As part of a broader initiative to reunify Sutherland's Hope, Kinloch and Loyal estates as the Wildland Estate, the works will carve a subterranean corridor for guests lined by drystone walls. A general reconfiguration of the estate will see physical barriers removed where possible with improved roads and reinstated nature trails boosting access to the landscape.
The first phase of this project will see the B-listed Hope Lodge renovated as holiday accommodation together with several cottages and ancillary structures currently bisected by the A838.
In their project overview Wildland wrote: "Central to the proposal is a new arrival Hub. The Hub will be located in the middle of the present Kinloch estate, commanding outstanding views to the mountains, the glen, the river, the sea and the islands. "All these buildings will be restored and upgraded to provide various facilities such as a centre for various guest activities, a conservation centre, administration, various farming operations and the production of farm produce.
"The existing steading and ancillary buildings will be upgraded and adapted to create workshops, garages, general stores, laundry and other back of house facilities."
To improve connectivity an underpass will replace an existing culvert with extensive drystone walls formed from locally sourced Moine Schist serving to screen the road and provide acoustic protection.
A landscape strategy overseen by LUC includes the rerouting of a small burn, upgraded pedestrian paths and a replacement footbridge to facilitate tourism.
Site constraints mean the planned tunnel cannot be made fully accessible, requiring a taxi service to be put in place for guests unable to navigate the underground route.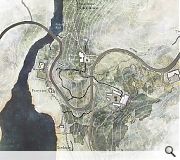 A network of new and improved paths will improve access across the estate
Back to March 2022