Irreparable Art Deco Anniesland offices cleared for demolition
March 23 2022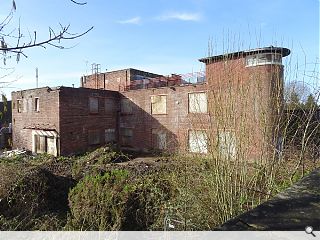 A C-listed remnant of a former sawmill in Anniesland, Glasgow, has been cleared for demolition by councillors to make way for 46 affordable apartments.
The city planning committee visited the former offices on Bearsden Road near the Forth & Clyde canal to decide whether the rare slice of Art Deco industrial heritage should be protected, but ultimately agreed that the area would be better served by new-build flats.
Having initially advised that demolition could not be justified the authority revised its stance on submission of evidence by structural engineers Ramage Young, who indicated that the building lacked movement relief joints in the brickwork, resulting in cracks and bulges that are unsuited to repair.
Concurring with this assessment a report by planning officers read: "Given the extent of the structural damage, there is doubt about whether the original option to retain the better elevations (the north and west) could be achieved even if the others were taken down and rebuilt. In addition to structural staff in GCC Building Standards, Historic Environment Scotland and the Council's heritage staff have also agreed with the conclusions of the Ramage Young report."
Applicants CCG with Partick Housing Association and Hanover Scotland propose to erect twin sawtooth roof blocks to designs by Mast Architects.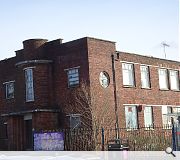 Rebuilding the elevations to modern building standards was considered achievable in practical terms but '... likely to be unviable in economic terms'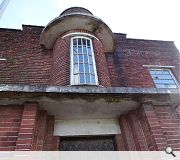 Retention of the principle facade as a concession was ruled out as the structure of the foundations 'prohibits' strengthening of damaged walls
Back to March 2022