Planning consent opens door to Speirs Wharf homes
November 18 2021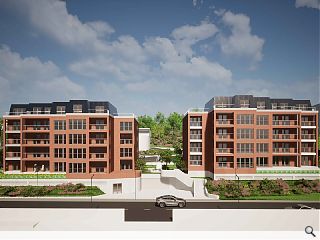 Glasgow City Council has granted planning consent for 34 apartments split between twin brick blocks at Craighall Road to the north of the city centre, ushering in further housing for the Speirs Wharf neighbourhood around an underutilised business park.
The project is being led by the newly rebranded Convery Prenty Shields Architects, formed after a recent merger with Young & Gault Architects which sees Gillian Shields join as a director of the combined business. They are joined by TLC Environmental who are overseeing the landscape design including shared communal terraces and public open space to the north.
In a statement, the planners wrote: "The applicant owns other vacant land within Craighall Business Park. Early pre-application discussions included consideration of these other sites for residential development. The applicant was advised that proposals would need to be presented within the context of comprehensive regeneration proposals for Craighall Business Park and the wider area.
"In the absence of comprehensive regeneration proposals, the applicant was advised to consider a self-contained development proposal for the site which doesn't rely on off-site parking..."
The developer has a three-year window before planning permission expires.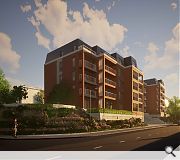 Penthouse apartments will benefit from elevated views of the city skyline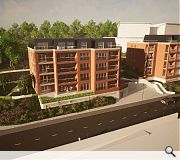 Public open space will be provided on terraced land to the north
Back to November 2021