'Statement' Broughty Ferry garden home proposed
November 17 2021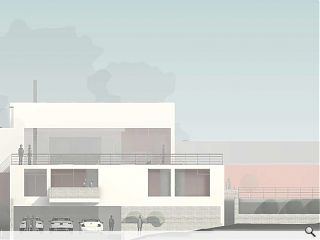 Planning permission in principle is being sought for the erection of a 'statement' home within the garden of 144 Strathearn Road, Broughty Ferry.
Proposals call for the current plot to be subdivided to permit a three-storey detached home setting three curtilage parking places into the sloping site and retaining 160sq/m of private gardens.
Utilising shared access with the current property the home will retain a stone boundary wall.
In a statement, Brunton Design wrote: "It is proposed to cut and fill parts of the site – as little as possible - and erect a three-storey detached house. The proposed house will be positioned in a manner that reflects the sloping site cutting in only where necessary to provide comfortable accommodation and external amenity space.
"It is intended that the design of the house will make a 'statement' in an otherwise bland and indistinct architectural landscape."
Development is justified because both existing and proposed homes will retain plots and gardens to no lesser extent than neighbouring properties.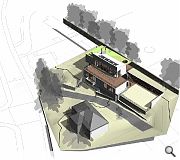 New and old homes will retain site areas of 870 and 764sq/m
Back to November 2021