Anderson Homes (City) goes to the wall
October 20 2008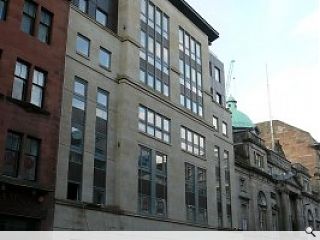 Anderson Homes (City), a subsidiary of Edinburgh based Anderson Homes, has gone bust as the walls of the housing market cave in. The accounting vehicle had been established to raise funds for Keppie Designs Opal 77 development on Glassford Street, Glasgow.
Creditors led by The Royal Bank of Scotland sought to recoup their losses after losing faith in any possibility of seeing a return on their investment. The process will see the completed building sold as a single block and the proceeds returned to creditors.
That a high-spec project within the desirable Merchant City district can go belly up is indicative of the present depths of the crisis of confidence within the market. The position of many developers has become strained as banks tighten their lending practices, heaping dismay on already struggling businesses.
It has been a busy week for the receivers with Gregor Shore also slipping into administration, jeopardising developments at Granton Harbour and Platinum Point in Leith.
Back to October 2008