Kelvingrove scoops commendation
October 21 2008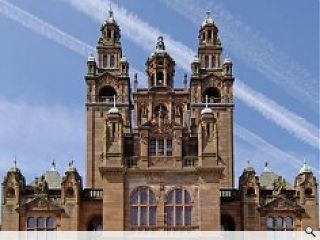 BDP's Kelvingrove Art Gallery and Museum has been commended in the global final of the RICS awards, which brought together outstanding building projects from the UK, Europe and Australia. The RICS Awards recognise excellence, value for money and a commitment to building conservation.
Kelvingrove was commended in the building conservation category of the awards narrowly missing out on the top spot to Beeleigh Abbey in Essex but beating off 74 other building projects for the 'commended' accolade.
The project was crowned building conservation award winner by RICS Scotland in May. This honours conservation in all its forms and covers renovation or conversion to new or original use. The judges pay particular attention to the construction materials and techniques used, conservation achievements, background research undertaken, and the project's long-term prospects.
RICS Scotland Director Graeme Hartley said: "To be commended in a global awards final shows Scotland has world-class building projects. The judges were impressed by the scale and care taken to successfully deliver a very demanding project like Kelvingrove. As a category A-listed building, the team had to be careful to safeguard and enhance the building and its surroundings whilst bringing it into the 21st century. The number of visitors to Kelvingrove endorses the success of the project".
Since Kelvingrove Art Gallery and Museum re-opened it has won a string of national and international awards. It has also been named the 14th most visited museum in the world by The Art Newspaper and is the most visited attraction in Scotland.
Three other Scottish buildings that won awards from RICS Scotland in May were also shortlisted for the global finals. These were Eden Court Theatre and Cinemas in Inverness in the Community Benefit category; Forestry Commission Scotland's Inverness district office in the Sustainability category and Quartermile in Edinburgh for the Regeneration category.
The RICS 2009 Awards are now open and looking for entries from across Scotland. Four Scottish projects will be named category winners and one of these will be crowned Scottish project of the year. All four category winners will be entered in to the global RICS awards final in London in October 2009.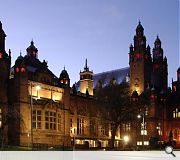 Back to October 2008