Modular early years centre proposed for Troon
November 3 2021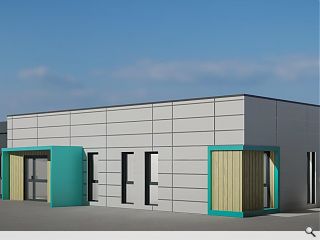 South Ayrshire Council has enlisted modular building specialists Portakabin to deliver an early years education centre in Struthers to meet enhanced requirements for nursery provision.
Struthers Early Years Centre is to be situated within the grounds of Struthers Primary School, delivering a single storey teaching space comprising three playrooms and associated accommodation.
In a statement, Portakabin wrote: "The design proposal contained within this application is of the highest quality and has been developed with the end user's input at every stage to ensure that the clear vision of new, modern and high-quality teaching spaces are achieved.
"The proposal uses the advantages of off-site modular construction. The modules form one complete early year's block. This construction technique is widely used in facilitating new schools and related improvements and helps streamline the construction programmes..."
Finished with a mix of coloured Vivex cladding panels and Plastisol panels the grey and timber effect build positions accommodation along a 'central plaza' that may double as dining or break out space.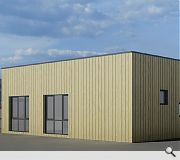 A mix of grey and timber-effect panels will clad the exterior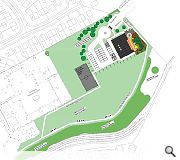 The nursery will be positioned to the east of Struthers Primary
Back to November 2021