Fate of a B-listed Dundee department store hangs in the balance
July 29 2021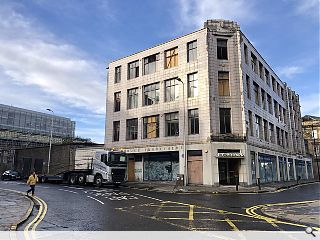 A B-listed art deco style department store in Dundee has been put up for sale in the hope that a new owner can bring forward plans to rescue the forlorn landmark.
The Barrack Street premises operated as Robertson's furniture store, taking its present form in 1935 with the opening of its glamorous new premises before ultimate closure in 2011.
Will Scarlett, of Scarlett Land and Development, who are marketing the site said: "This is a superb opportunity for an exceptional development in Dundee city centre which is very well connected.
"Clearly given strong demand for student accommodation and given its location in close proximity to universities and colleges, this is an ideal opportunity for a student housing developer to progress such a scheme."
Planning permission has been in place since 2018 to repurpose the building and a half-acre of grounds to provide a 215-bed hotel to designs by ADF Architects, but this was never progressed.
A closing date for offers has been set for 16 September.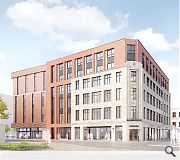 Student accommodation is viewed as the most suitable end use for the building, following facade retention work
Back to July 2021