Georgian manse set to make way for Barratt homes
July 7 2021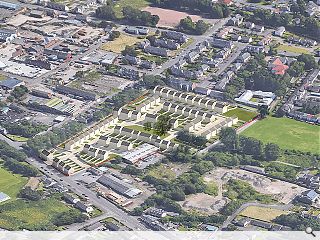 Barratt Homes and EMA have opened a consultation on their proposals to demolish the historic Wellburn House to the south of Liff Road, Dundee, to progress a new build residential development.
Formerly operated as a care home the late Georgian villa and 7.7 acre grounds were sold to the housebuilder earlier this year. The former manse house, chapel and outbuildings will all be demolished and a new access road driven through from Liff Road to open the site up for development, retaining only the majority of a stone boundary wall.
This will enable construction of 83 homes arranged around a central open space and retained cemetery.
In a consultation statement EMA wrote: "Housing will front onto Liff Road to the north, establishing a new entrance gateway into the site. In addition, positive frontages within the development and frontages onto areas of open space has the potential to create pleasant vistas throughout the site.
"Dual frontages will also be provided on key corners to improve outlook for residents and enhance the streetscape. In order to protect the setting of existing housing to the south and east, rear gardens will back onto these boundaries."
Feedback on the proposals should be received no later than 28 July with a formal planning application expected in September.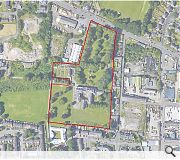 New pedestrian links will be formed to an adjacent play park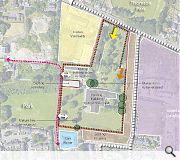 Wellburn House will make way for a mix of terraced, semi-detached and detached properties
Back to July 2021