Join Urban Realm as we explore new realities this summer
July 7 2021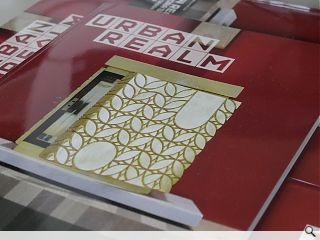 Realisation that stop-gap measures from outdoor dining to working from home are gaining an air of permanence prompts Urban Realm to look in more detail at the forces unleashed by recent events this summer.
Landscape architects are leading the charge to refashion the world in their image through a series of urban greening initiatives that will bring nature closer to our everyday lives at a time when we could all do with a pick-me-up.
At the forefront of the sustainability drive is urbanist Daisy Narayanan, now in charge of transport and placemaking at City of Edinburgh, with a remit to make active travel the default mode of transport not just today but in the years to come.
Adopting a bottom-up approach for the Biennale Architecturra are 7N Architects with What If..? fruit of a realisation that the greatest impediment to progress isn't always financial but can be a lack of imagination.
Join us as we address how transport, engagement and even materials science are evolving to keep pace with a dramatically altered world. We profile those voices who dare to think outside the box.
Back to July 2021