Glasgow's Princes House to make way for a £75m office block
June 23 2021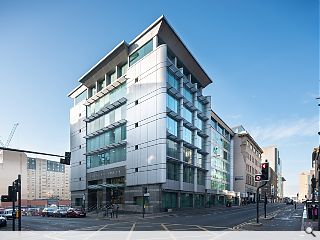 A central Glasgow office block has changed hands for an undisclosed sum, paving the way for it to be redeveloped to provide modern Grade A office space.
Built in the 1960s Princes House at the junction of Waterloo Street and West Campbell Street adjacent to the under construction Cadworks the block was last occupied by Barclays and will be demolished and replaced by a £75m build to meet the highest energy performance standards.
Andrew White, development manager and shareholder of Garroch Investments, said: "I have been looking for an office development opportunity in Glasgow for the last couple of years, and I am delighted that, with Savills assistance, Garroch has been able to secure such a prime opportunity in the current development cycle where there is such a shortage of Grade A accommodation."
Over the interim period the Clutha Trust, a charity dedicated to supporting disadvantaged people in the fields of arts, heritage, culture and science, will occupy the building on a short-term lease.
Garroch Investments has appointed Mosaic Architects for the job who will submit a planning application in due course. Real estate advice has been provided by Savills.
Back to June 2021