New distillery to give Stirling tourism a boost
June 23 2021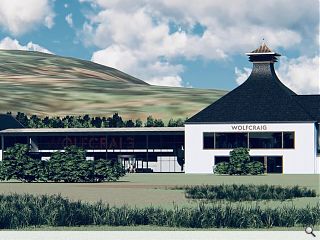 Yet another distillery is set to rise later in the year, this time at the evolving Craigforth campus on the outskirts of Stirling.
Now due for completion by early 2023 the £15m Wolfcraig Distillery will incorporate an on-site visitor centre and restaurant alongside production facilities.
In a mission statement, the whisky brand said: "The architecture of the distillery will echo the ethos of the product – proud heritage, cutting edge vision. The founders have worked closely with the landowner and the local council planning department to ensure the building becomes part of its natural environment.
"Working with Forsyths of Rothes, the gold standard for distillation engineering, Wolfcraig will become one of our nation's largest boutique distilleries, with the capacity to produce 1.5 million litres of alcohol annually."
Consultation with Zero Waste Scotland wil ensure all byproducts can be recycled at the Opfer Logan Architects designed distillery.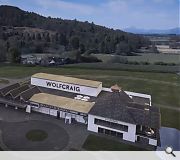 Ambassador Group are leading plans for a mixed-use campus within the grounds of the former Prudential HQ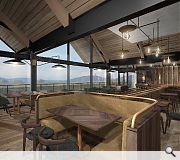 An on-site restaurant provides the perfect venue for product sampling
Back to June 2021