Aberdeen council house building programme rolls on
June 14 2021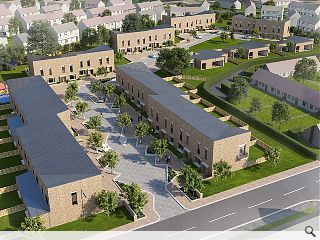 Atkins has come forward with plans to erect social rented accommodation on a 1.5-hectare site at the former Kaimhill Sports Centre in the Kaimhill area of Aberdeen.
Currently comprising two disused bowling greens, a tennis court and a play area the work will deliver a mix of 36 homes comprising a mix of bungalows, terraces and semi-detached properties suitable for tenants with varying needs on behalf of Aberdeen City Council.
All homes will be finished in matching yellow multi brick with precast concrete lintels under an aluminium roof and will be accessible off a new road connecting Inchbrae Drive to Ramsay Gardens.
A landscape strategy led by Rankinfraser will provide a central community greenspace in addition to an orchard, planting beds, informal play areas and spaces reserved for native wildlife.
When complete the infill build will deliver a density of 23.5 homes per hectare.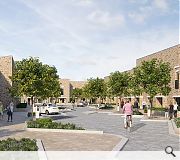 Efforts will be made to retain mature trees where possible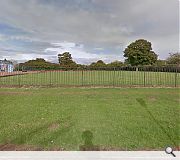 The site is currently in use as a playpark
Back to June 2021