Entries invited for Architecture Scotland Annual 2021
April 21 2021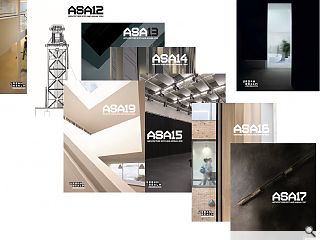 Urban Realm has resumed an annual search for the best new buildings in the country to take pride of place in a comprehensive architecture archive stretching back to 2004.
Nominations are being sought in conjunction with the Scottish Design Awards where all award submissions earn automatic online inclusion for consideration of publication in the printed annual this autumn.
Early highlights for 2021 include a gravity-defying home within a reimagined Flax Mill at Loch Tummel by T.A.P. as well as an urban apartment block by DO-Architecture at Inglefield Road, Govanhill, which brings deck access housing back into fashion.
We also find room for Sheppard Robson's giant Barony Campus in East Ayrshire which brings five individual schools under one roof as well as a new Royal Hospital for Children and Young People at Little France, Edinburgh, which is alleviating pressure on the NHS at a critical time.
To be eligible for inclusion entries must be received no later than 28 May via our dedicated submissions form. For further information please contact the editor John Glenday at john@urbanrealm.com or 0141 356 5333.
Back to April 2021