Edge of town retail park proposed for Stirling
April 8 2021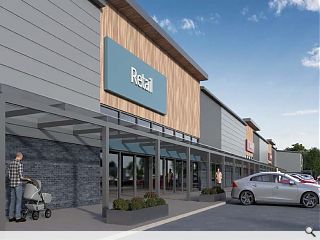 A car-centric edge of town retail park at Cookbridge, Stirling, comprising a mix of drive-through restaurants, a vehicle showroom, shops and a gym is on the cards with permission in principle being sought for the mixed-use development.
Accessible from the A905 the project has been brought forward by Yeoman McAllister Architects on behalf of Ramoyle Developments on agricultural grazing land currently owned by Stirling Development Agency.
Stressing the need for a broad accommodation mix beyond bulky household goods (as specified in the local development plan) the applicants wrote: "... assessments show that the proposed development will not harm the vitality and viability of other Network Centres and that there are no sequentially preferable sites which can accommodate the development.
"Moreover, there is clearly no demand in Stirling for additional retail premises to accommodate bulky goods sales. Springkerse Retail Park (phases 1 and 2) which offer this type of retail have never been fully let in over 20 years demonstrating an existing over provision of bulky goods shopping in the city."
Planting, street furniture and surfaces will be overseen by VLM landscape design.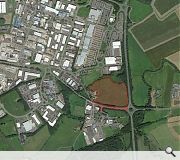 A toucan crossing will permit pedestrian access from the main road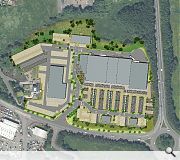 The 5 hectare site is currently marketed for sale
Back to April 2021