Bonnyrigg expands to meet accommodate population growth
April 8 2021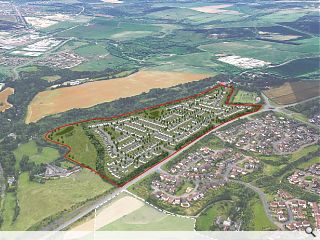 Arable land identified as being suitable for housing in the Midlothian local development plan is the subject of an application for planning permission by Bellway Homes.
EMA Architects have been enlisted to work up a masterplan for the suburban site on the fringes of the Dalhousie Castle conservation area in Bonnyrigg, identifying the opportunity to deliver 94 family homes close to the Borders railway line within a 20-30 minute walk of the town centre.
Establishing a new neighbourhood extending towards Newtongrange on the south-eastern boundary of the town, new homes will sit behind a woodland buffer to protect existing views with green links connecting to established paths.
In a design statement, the applicants noted: "The development proposals illustrate a vision founded on carefully considered landscape, movement and urban design principles based on current best practice.
"Where possible buildings have been arranged in perimeter blocks with private backs and public frontages. Public and private spaces have been defined by positive boundary treatments. Corner buildings have been designed to 'turn a corner'."
The development will be split into character areas around entrance points, primary and secondary routes with homes finished in a mix of neutral render and reconstituted stone.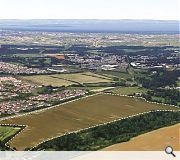 New housing will be delivered in phases
Back to April 2021