£22.4m Robotarium rises at Heriot-Watt University
March 4 2021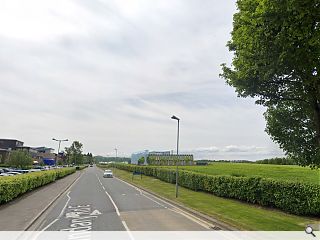 Work has begun to deliver a £22.4m robotics centre at Heriot-Watt University, the largest and most advanced facility of its kind in the UK.
Operated in collaboration with the University of Edinburgh The National Robotarium will serve as a hub for the development of hardware and software behind autonomous systems, drawing together academics and industry to spearhead new science.
David Cairns, managing director, Robertson Construction Central East said: "The National Robotarium building is designed to be as innovative as the research taking place within its walls. The commitment to sustainability and the wellbeing of its staff and students mean the facility will be equipped with state-of-the-art technology for energy efficiency and production and will boast considerable green space."
Spanning 40,000sq/ft the Robotarium has been designed by Michael Laird Architects to accommodate three distinct research and development laboratories, all focussed on a related area of research.
Each area will be accessed from a 2.5 storey atrium which connects all labs and workplaces both physically and visually to foster a spirit of collaboration.
Back to March 2021