Land Commission advocates public interest test to challenge monopoly ownership
February 4 2021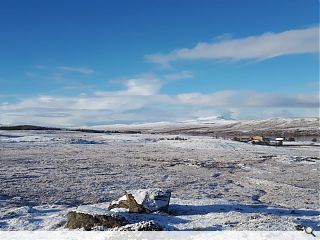 The Scottish Land Commission has proposed a trio of legislative measures designed to address the adverse impact of an over-concentration of land ownership.
A newly published discussion paper advocates a new requirement for a management plan to be put in place for any significant land holding as well as a review of land rights and responsibilities as well as the formation of a public interest test to ascertain whether large-scale acquisitions risk further consolidating ownership.
Together the measures seek to stimulate a more productive rural economy while acknowledging that large estates do carry economies of scale.
Hamish Trench, chief executive of the Scottish Land Commission, said: "History has given us a pattern of land ownership in which localised 'monopoly' power can and does exist. This creates risks that run counter to the needs of a modern, dynamic economy.
"These proposals are part of an ongoing programme of reform. They will not transform the patterns of land ownership on their own.
That will require wider reforms, for example on taxation, as well as non-statutory action, all of which the Land Commission is addressing in our current work."
The measures follow a 2019 report which concluded that a near-monopoly of land ownership was hindering economic development and a source of long-term harm to rural communities.
Back to February 2021