Land Commission report recommends measures to land ownership 'monopoly'
March 20 2019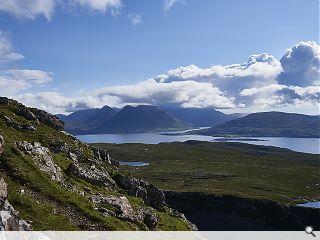 The Scottish Land Commission has published a report calling for the break-up of concentrated land ownership around the country, complete with a set of recommendations for government ministers.
Drawing on responses from land owners, land managers and local communities the report highlighted a concentration of power associated with land ownership, rather than the scale of land holdings alone, as the strongest argument for reform.
Recommendations include a number of statutory changes requiring changes in legislation; notably a new public interest test and approval mechanism for any significant land transfers in future, a requirement for those with larger land holdings to formulate a management plan and a review mechanism to be put in place for when these systems break down.
Other recommendations include the pursuit of more diverse private ownership and local engagement where in any change of land use.
CEO Hamish Trench said: "These reforms seek to address the issues of concentrated land ownership using ways that are normal in other countries and economic sectors. It is common in international practice to have some form of approval measures at point of land transaction and we are also used to regulating the concentration of market power and monopoly positions in other sectors of the economy."
A series of events and public meetings will now be held to go over the report in greater detail ahead of a conference in October.
Back to March 2019